Principal Research Fellow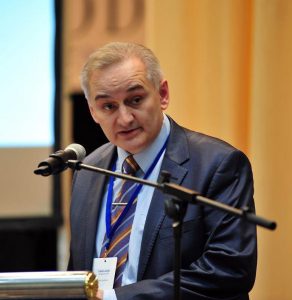 During his career as a researcher Duško Dimitrijević has particularly focused his attention on the research of international public law, international relations, international politics and international organisations. So far, he has published over a hundred of research papers in prominent domestic and foreign journals as well as five monographs. He was Editor of several outstanding thematic international and domestic proceedings. He delivered lectures at post-graduate studies of the Faculty of Law and at the Diplomatic Academy of the Ministry of Foreign Affairs. On several occasions he was a member of PhD and LLM defence commissions at the Faculty of Law and the Faculty of Political Science of the University of Belgrade, respectively. He is a member of the Association of Lawyers of Serbia and the United Nations Association of Serbia. He actively participates in the work of the International Law Association of Serbia as a branch of the world International Law Association. Dimitrijević was Editor-in-Chief of the scientific journal Evropsko zakonodavstvo (2007–2018).
In the 2006-2007 period Duško Dimitrijević performed the duties of Assistant Research Director of the Institute. From 2008 to 2009 he assumed office as Acting Director, while in period 2009-2014 he was IIPE Director. He was head and a member of several research projects. He led the project of the Ministry of Science and Technological Development of Serbia No. 149002D entitled Serbia and contemporary world – prospects and ways for strengthening of the foreign policy, security and foreign economic position of Serbia in the contemporary processes in the international community, being a part of the programme of fundamental research for the period 2006-2010. Dr. Dimitrijević was head of the project of the Ministry of Education, Science and Technological Development of Serbia No. 179029 entitled "Serbia in contemporary international relations: Strategy development trends and strengthening of Serbia's position in international integration processes – foreign policy, international economic, legal and security aspects". During 2010, on behalf of Institute of International Politics and Economics and in cooperation with the European Institute from Sofia he had co-ordinated the European Union's project Debating Serbia's European future – the voice of civil society in decision making. Since 2012 together with the Institute of Economics from Moscow he coordinated the project entitled Arrangement of trade and investment relations between Russia and Serbia within the international cooperation established between the Serbian Academy of Sciences and Arts and the Russian Academy of Sciences. Dimitrijević is a member of the team of Institute of International Politics and Economics and the Institute of World Economics and Politics from Beijing working on the project "Economic relations between China and South-Eastern Europe".
dimitrijevicd@diplomacy.bg.ac.rs
https://orcid.org/0000-0003-3375-7280
https://scholar.google.com/citations?user=_AfGMZsAAAAJ&hl=en
https://www.researchgate.net/profile/Dusko-Dimitrijevic